A NARURAL SITE
Exceptional
The Karet ecolodges are located on a mountain slope, bordered on one side by the Ziotte River which flows into the Carribbean Sea, some 450m below, on the Grande-Anse Beach.
This exceptional and delicately balanced natural site has been enchanting visitors for more than 30 years. Our wish is to maintain and develop the ethos of ecologically responsible tourist accommodation, while reducing, as much as possible, our footprint.
We adhere to a programme of responsible and sustainable eco-tourism while ensuring that we offer truly comfortable accommodation.
Our approach includes the following:
Ecological treatment of wastewater before discharge (coconut fibre sewage filtration system) by 2020
Use of natural cleaning products (mainly vinegar and baking soda-based)
Reduction and waste management : composting of organic waste on site (to the delight of our hens), selective sorting of other waste
Reduced energy consumption: solar water heaters, timers, traditional building construction methods to avoid air conditioning, low consumption appliances and removal of small inefficient appliances (toaster, microwave, kettle etc.)
Maintaining the natural biodiversity of the site
For the enjoyment of our guests, consumption of the many fruits to be found in the garden (bananas, papayas, coconuts, breadfruit, limes, mangoes etc.), and eggs laid by our chickens (provided you find them first!).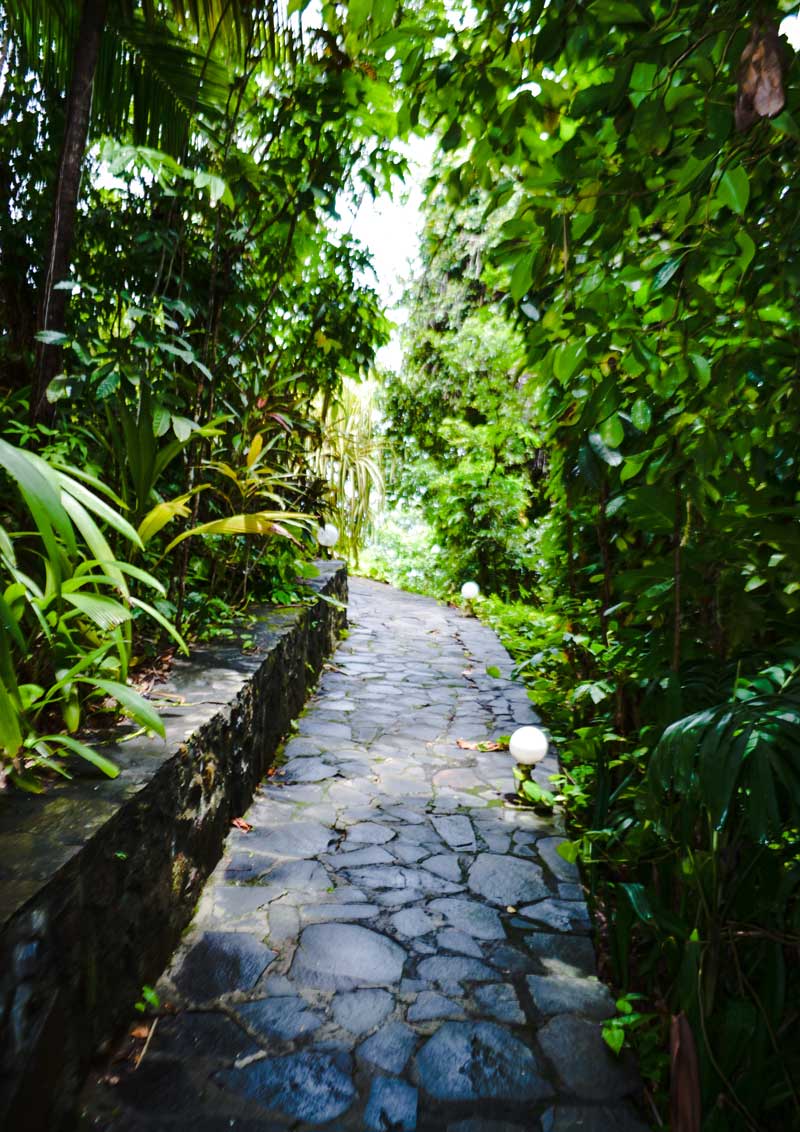 This approach remains in constant evolution and progress, and conditions all current and future initiatives of development of our ecolodges.
Karet
Karet is a Creole word for the hawksbill turtle. This species, protected and highly endangered, lives near the coast of the tropical seas and comes to lay eggs on the beaches of the "Cote-sous-le-vent".
Karet is the name of the micro-brewery that produces the delicious eponymous beer and which also started out as a little brewery on the same site as the ecolodges.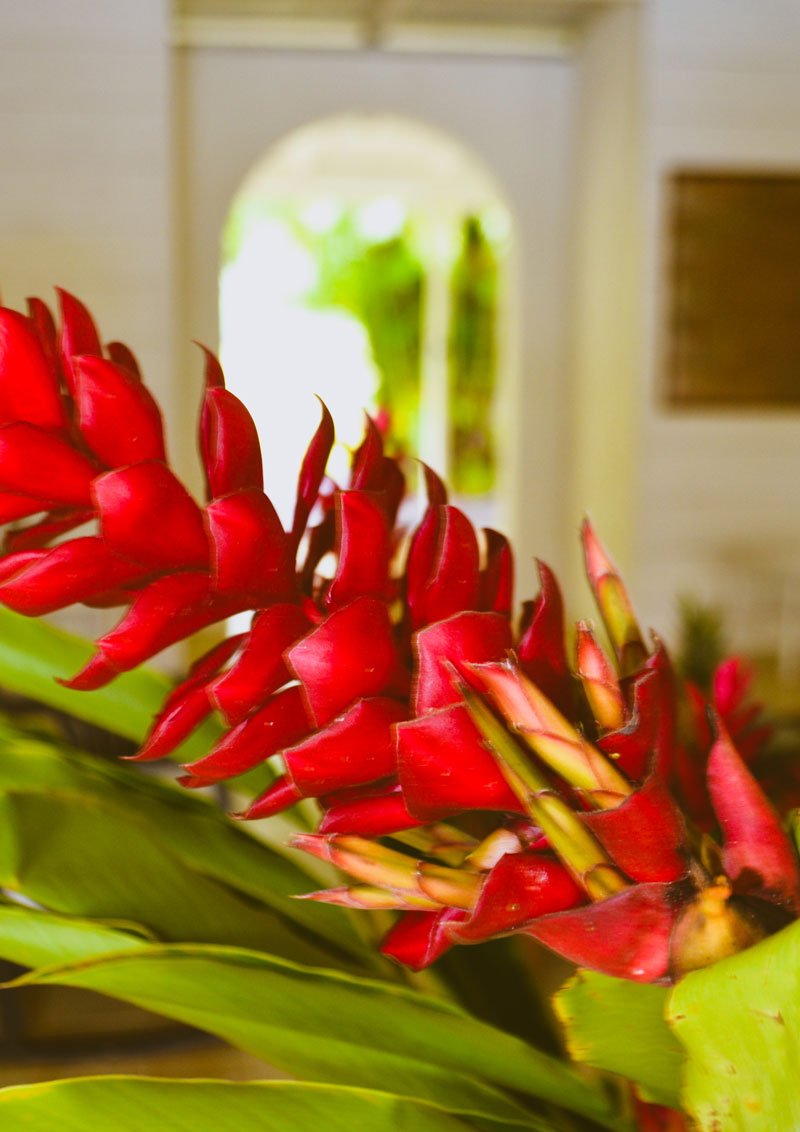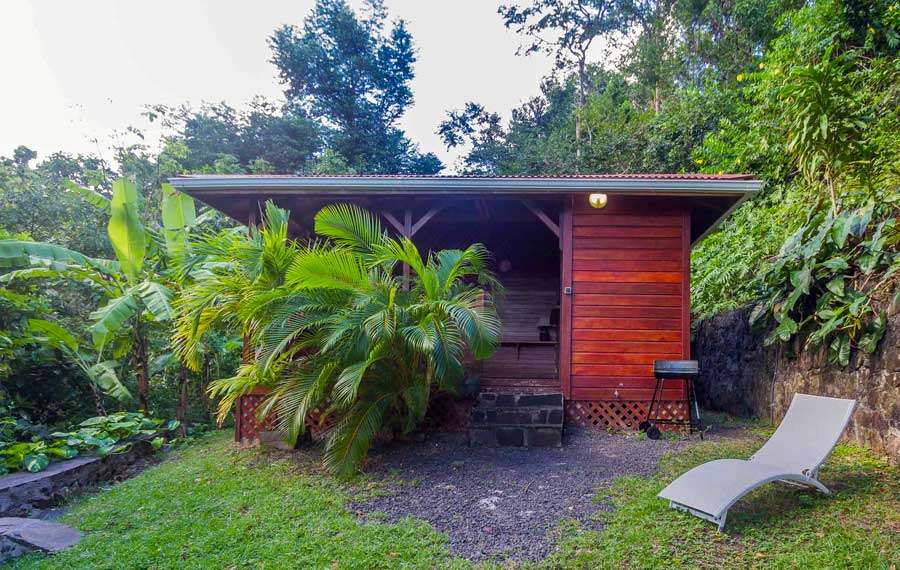 OUR ADRESS
442, allée du Coeur, Ziotte, Grande Anse, 97126 Deshaies 
LOCATE US